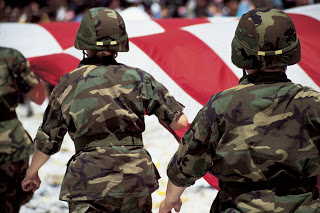 Veteran's Day was established as a national holiday to commemorate the end of hostilities between the Allied Nations and Germany during World War I. The time of this event is recorded as "the eleventh hour of the eleventh day of the eleventh month" in 1918, to quote the Department of Veteran's Affairs. And now we officially celebrate Veteran's Day on November 11th each year.
This is such an important opportunity we have to take time out to honor all active and retired military personnel as well as all those who made the ultimate sacrifice for our country.  We recently uncovered an excellent article from 2007 published in Wrightsville Beach Magazineprofiling "The Greatest Generation" World War II veterans who are also Wrightsville Beach residents.  The insight we can glean from them and the unique sense of history they provide for the generations after them are invaluable.
Take a minute out today to read these stories – you'll be glad you did: An Exemplary Era.